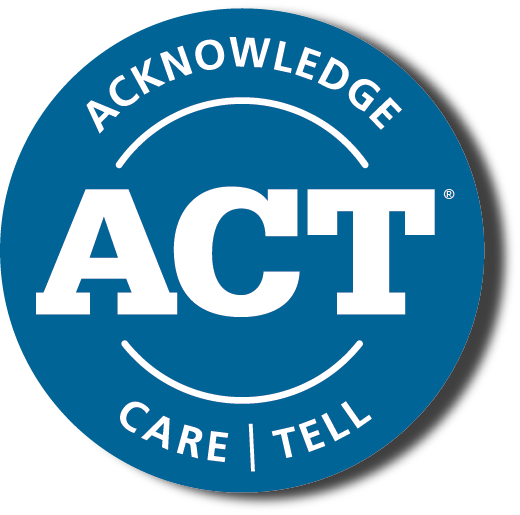 Signs of Suicide Prevention Program in place at SLA
South Lancaster Academy has chosen to implement the Signs of Suicide Prevention Program that helps students, family, school personnel, and our community recognize and better address depression and signs of suicide.

Suicide is the second cause of death in three age groups: 10-14, 15-24 and 25-34. The suicide rate is alarmingly increasing in the 10-14 age bracket. Furthermore, 90 percent who die by suicide have a mental health disorder that is treatable, according to the Center of Disease Control.

"Thinking that this could not be in our community is dangerous," says Ginnie Hakes, vice principal.

The Signs of Suicide Prevention Program was introduced to our 9th-12th grade students. They learned the risk factors for suicide, myths, and what to do if they or a friend are contemplating suicide. The ACT acronym is a helpful way to remember the steps for helping a friend: Acknowledge, Care and Tell. Acknowledge that the person may be considering suicide and don't ignore a comment as "they're not serious." Show care and empathy for their feelings even if you don't understand them. Tell a trusted adult who can get the person the help he or she needs.

"Our school family is now trained to recognize flagged behavior in a student and ACT to get him/her connected to help," says Mrs. Hakes. "By us all working together we hope to cast an even wider and tighter safety net for our precious young people."

If you would like to learn more information, please contact Mrs. Hakes at vp@mysla.org.